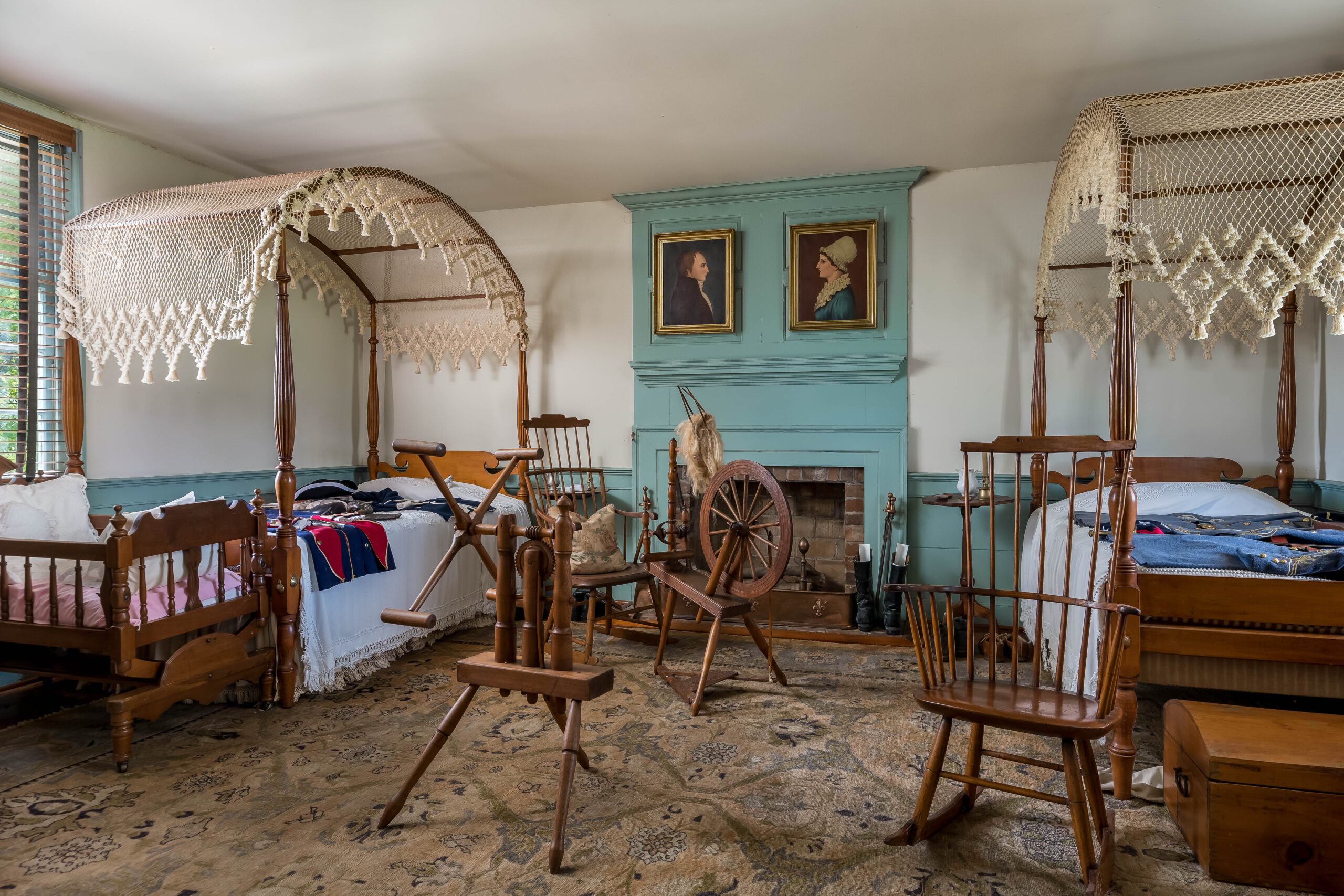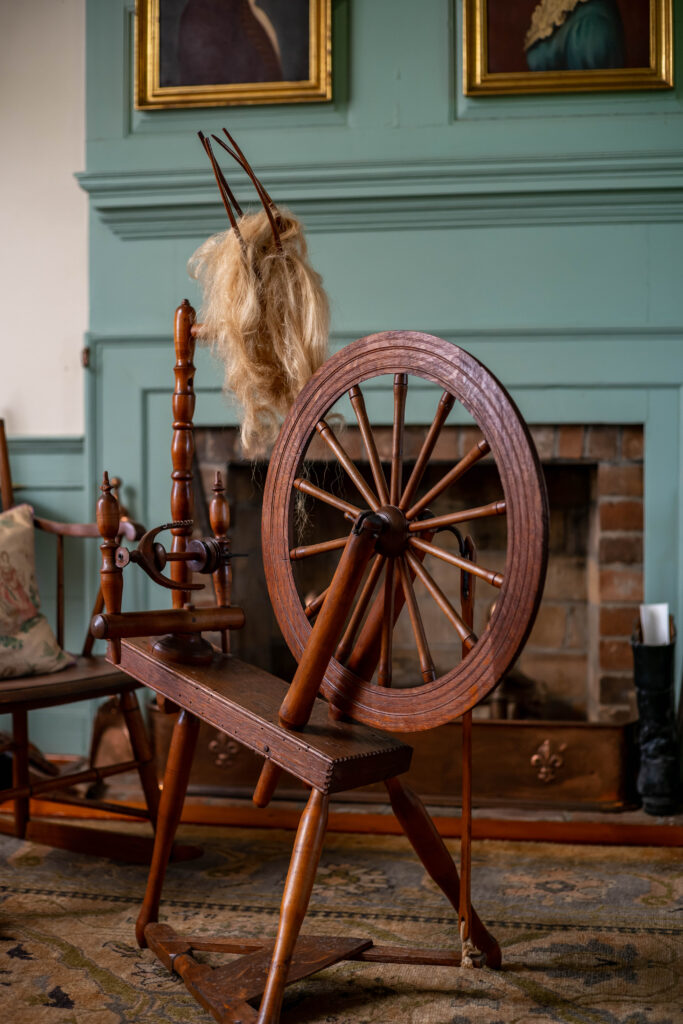 From the passage room one would traverse up the very steep and narrow stairs to the two bedchambers, storage closet, and attic.  There are only two bedchambers in this wing, however, with the large main floor chamber, and four in the Taylor wing, sleeping arrangements were not inadequate.
The first door on the left is the master bedchamber of generous dimensions for an 18th century "wilderness" bedchamber.  This chamber is directly above and of the same dimensions of the main flor chamber beneath.  The fireplace is directly above the dining room fireplace, sharing the chimney structure.  Two windows allow plenty of daylight or even moonlight to illuminate the room.  As with the Taylor wing, the woodwork is less decorative than the public
At the head of the stairs and connecting each chamber is a generous open landing, about 7' x 8' illuminated by a window in the northern wall.   Adjacent to the landing window are two steps that provide access to the original enclosed winder stair (curved stairs) that lead to a large unfinished attic, or garrett in the vernacular of 1875.  The garrett was used for both storage and sleeping space as needed. The 1875 inventory noted the garrett contained a chest containing bed coverings, an old trunk, many small brooms, and two old fire fenders.  Immediately adjacent to the garrett access is a large storage closet which interior abuts the child's bedchamber in the southeast corner.