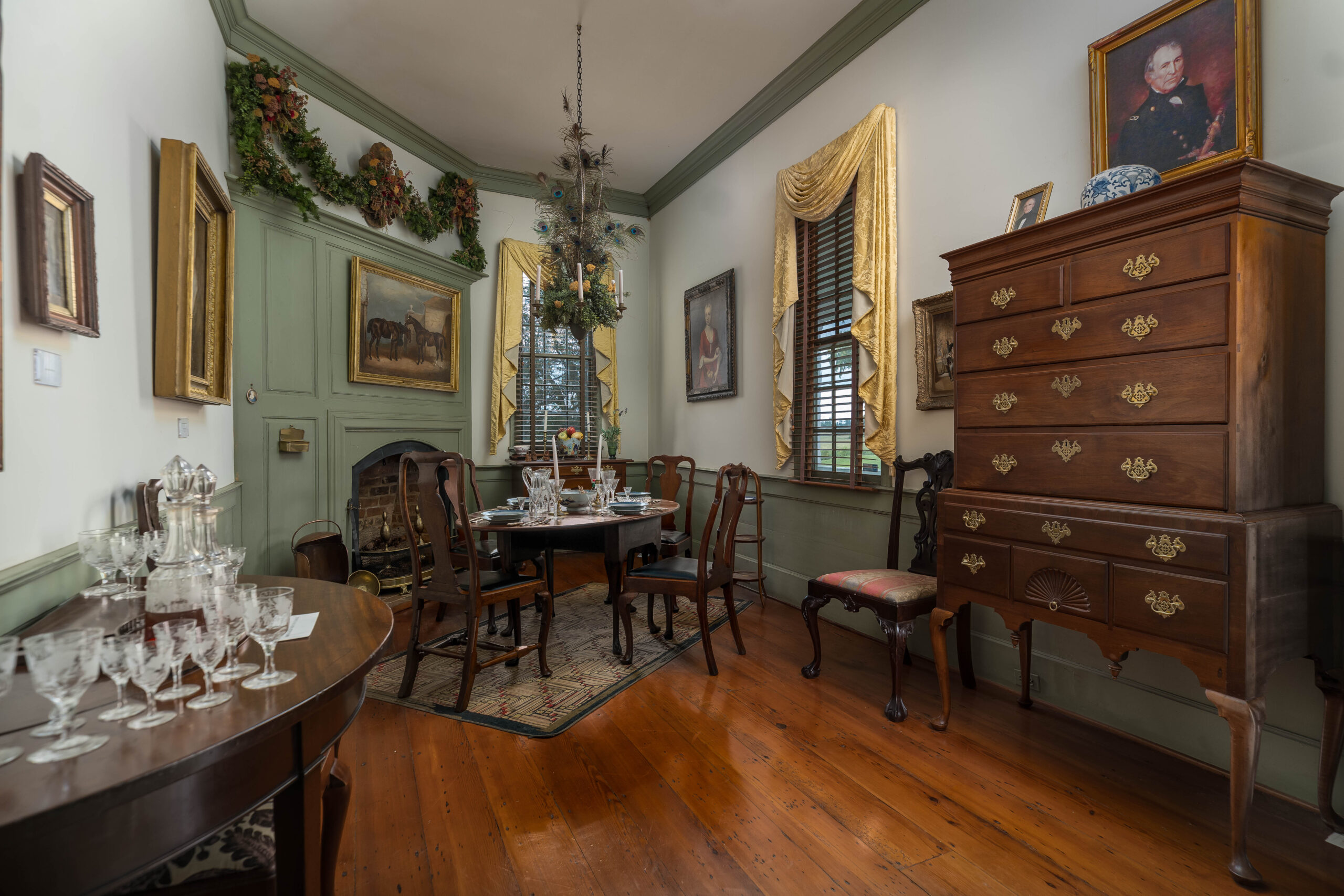 Entering the Great Dining Hall you again see the original 18th century raised-panel wainscoting and doors, chair rails, and paneled chimney. This room also features a corner fireplace with a gable-end chimney which heated the room.  In the mid-18th century the term "Dining Room" or hall actually referred to a room that often served purposes beyond eating meals.  These rooms were sometimes used as sleeping spaces during the hot summer months.  At times the rooms were temporary storage areas.  It is believed that the Taylors used the room solely for dining. 
 As the kitchen would have been in a separate dependency (1722-1797), food would have been brought up the back portico or piazza stairs to the small anteroom or closet room adjacent to the dining area.  The food could be freshly plated and served from the small chamber, along with the appropriate spirits from the decanting closet.
 There was no access from the basement of the house, so servants could not access the house other than through main entries.  This illustrates the privacy preferences of the family as well as the separation of rank and status from their servants regardless of indenture or enslavement.
 From the Great Dining Hall, one can either go through a small connecting room to the 1797 addition or step onto the back portico, believed to be the oldest framed-in porch in the Commonwealth of Virginia. The portico allows one to either descend onto the lawn or proceed into the 1797  addition passage room.